Dr. Thomas Shin, DPM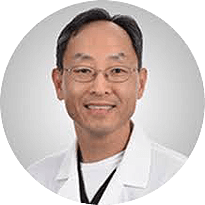 Dr. Thomas Shin, DPM
Dr. Thomas Shin has been practicing podiatry for over 15 years. He has been residing and serving San Diego's North County since 2007. Growing up, Dr. Shin was always fascinated by the biomechanics of the foot and pursued his passion by obtaining a degree in Biomedical Engineering, he continued with this endeavor and went on to earn his medical degree in Podiatry.
Dr. Shin's philosophy is holistic; he endorses the belief that his patients should get optimal results with individualized treatments. He takes the time to understand, diagnose and offer the best possible treatments by employing the latest technologies.
Dr. Thomas Shin, DPM earned his podiatric medical degree from Dr. Scholl College of Podiatric Medicine in Chicago, Illinois.
Dr. Shin's practice encompasses all aspects of podiatric medicine including diabetic foot care, foot correcting surgeries, orthopedics, sports medicine, orthotics, heel pain, plantar fasciitis, radiology, bunions, hammertoes, warts, fractures, nail fungus, spider veins, flat feet, sprains and all other foot and ankle condiditons.
Dr. Shin is currently the President and Owner of Oceanside Foot and Ankle Center located in north San Diego County in the city of Oceanside.
He is Board Certified by the American Board of Podiatric Surgery.
Dr. Jeff Brooks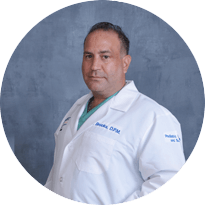 Dr. Jeff Brooks
Bio coming soon.